Work with us!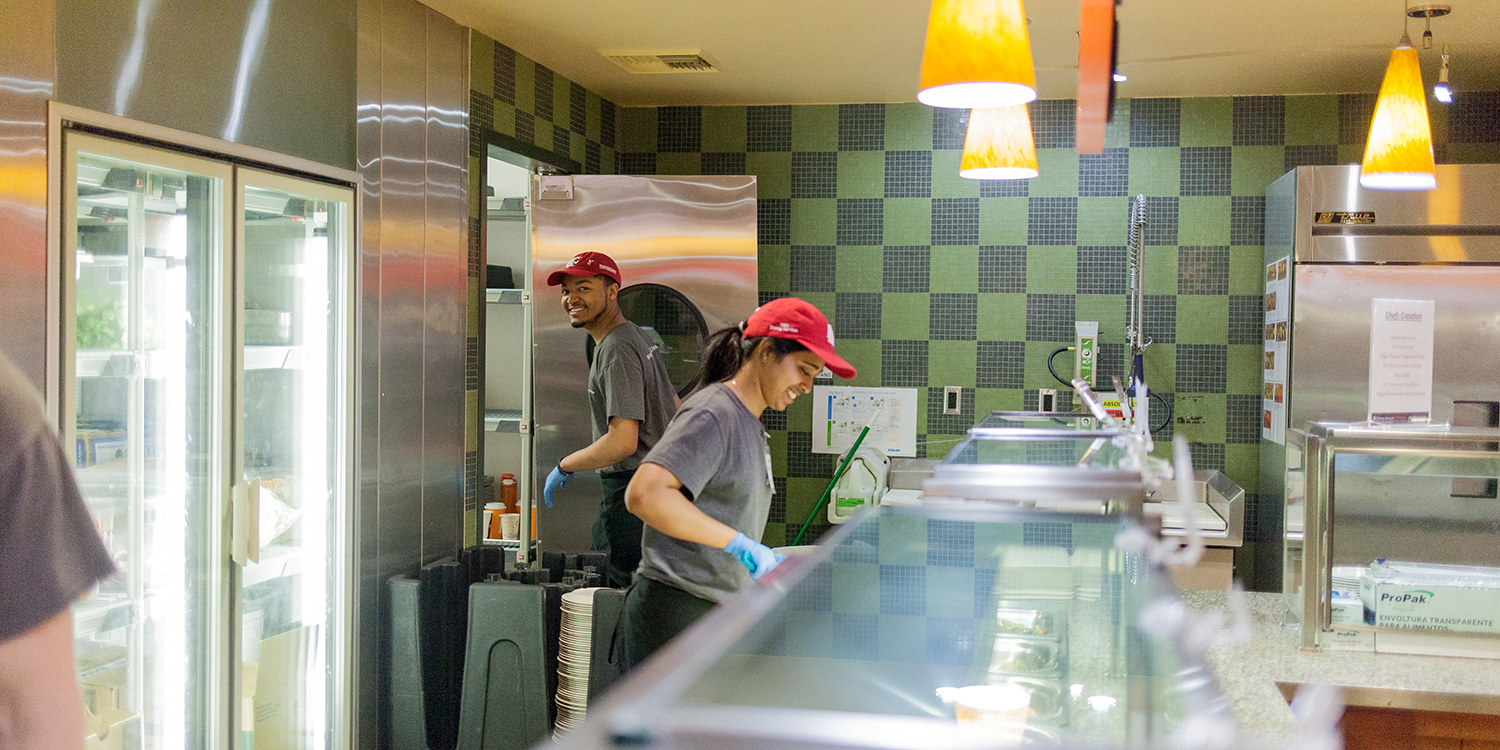 Student Jobs
Dining Services is the largest student employer on campus. We offer student employees a competitive wage, flexible scheduling, convenient work locations, and a free meal with every four-hour. Qualified students may be able to receive work study through employment with Dining.
Apply for Student Job
Professional Positions
Dining Service also hires for non-student, temporary, and full-time positions. If you are looking for a reliable job, with supportive team members, and room for growth - apply today on the WSU Jobs page aby searching for "dining" in the keywords.
Browse Professional Jobs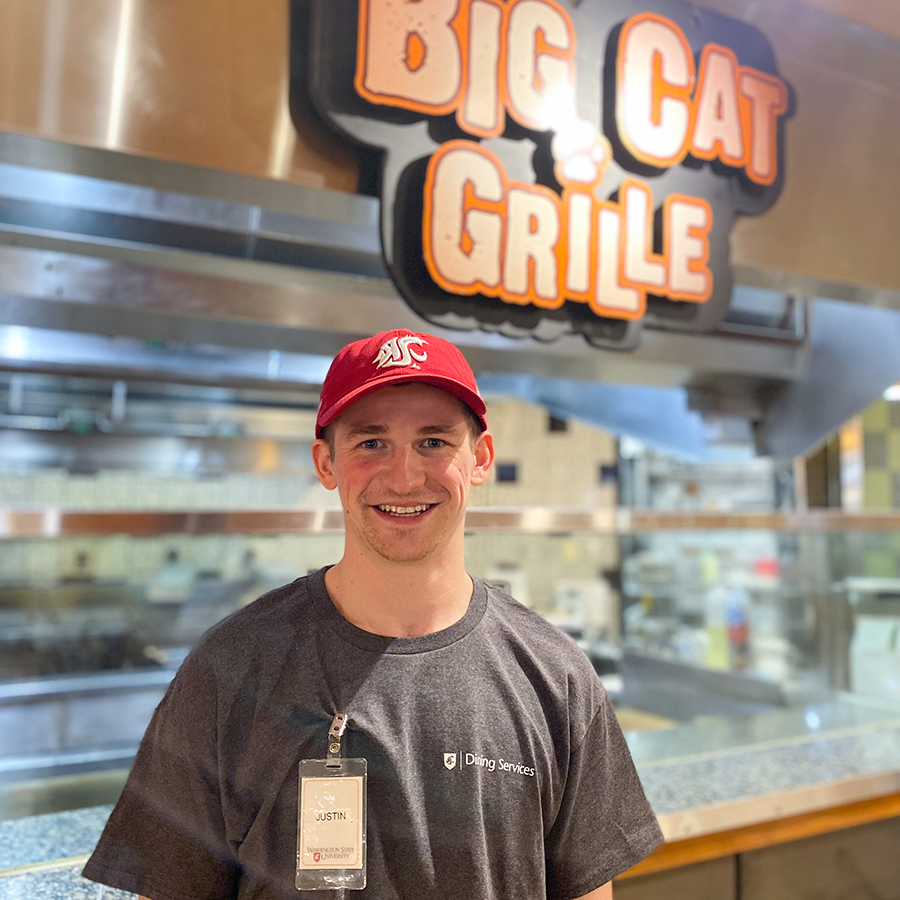 "It's a great team environment, everyone gets along well, and helps each other out when you need it. I've learned how to handle food, work in the kitchen, and good values in customer service." - Justin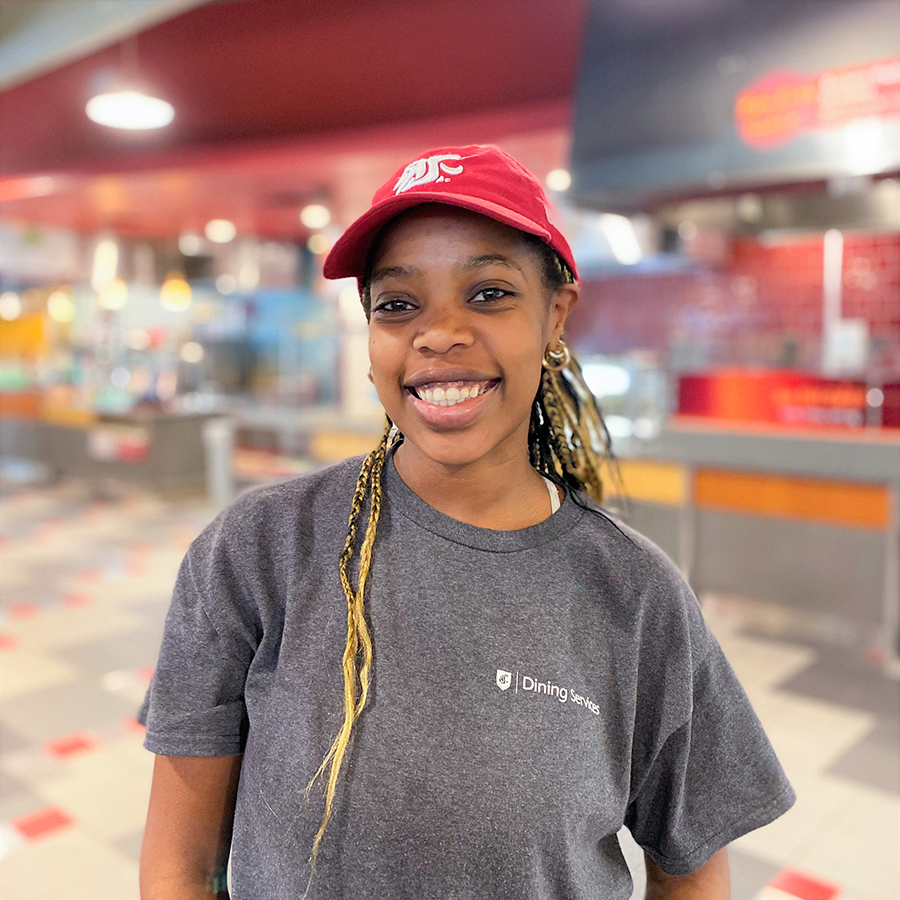 "It's accommodating to school hours and with your personal life. Also, you meet a great community. I've met some really good friends here. Work at Northside Cafe!" - Esther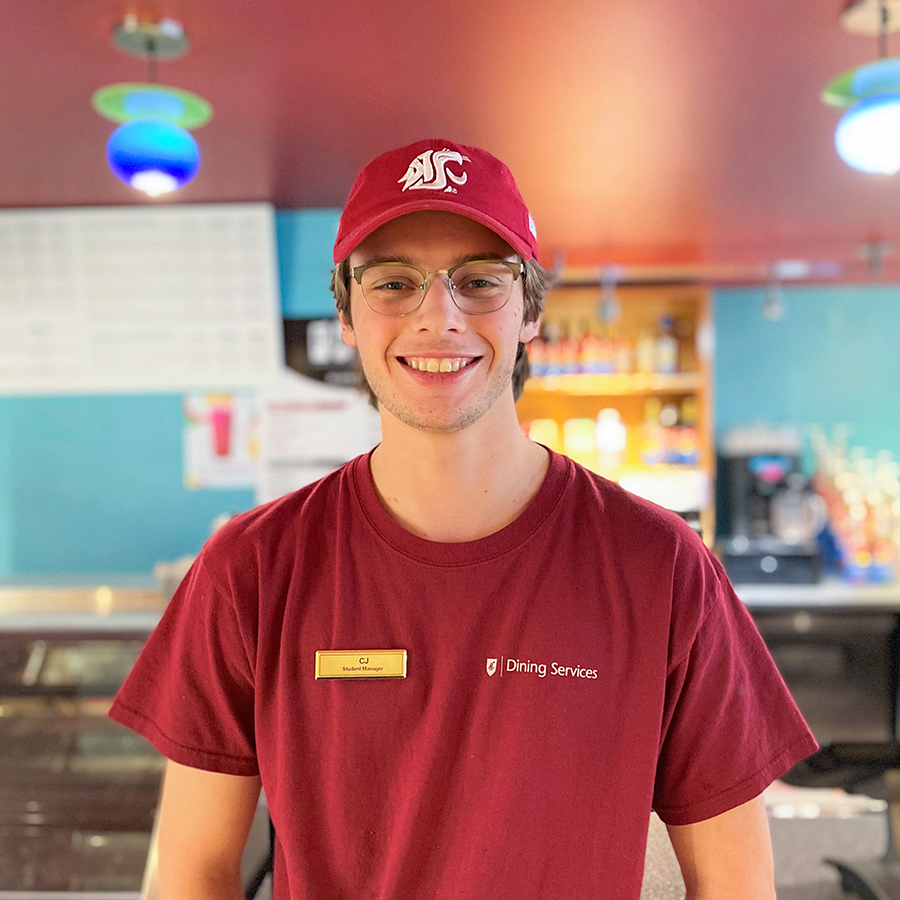 "People come with a big variety of backgrounds and experiences so it's been enjoyable to learn how to manage work with this aspect." -CJ